Turkish Reality Star gets Wrong Tattoo!
Naz Mila is a 26-year old Turkish reality star from a show that seems like its similar to The Bachelor. Her (now deleted) Instagram account had a following of almost 1 million, and the reason she deleted it might have something to do with the recent tattoo she got.
All the way from her chest down to her knee she got the popular Turkish saying "Only God can judge my mistakes and my truths." tattooed on the side of her body in big cursive font.
But, because Naz wanted to show off her cosmopolitan ways, she chose to do the tattoo in English, and she probably should have used something other than Google translate, because she got the words "I can judge the single god with my wrongs and wrongs" tattooed on her body and everyone laughed.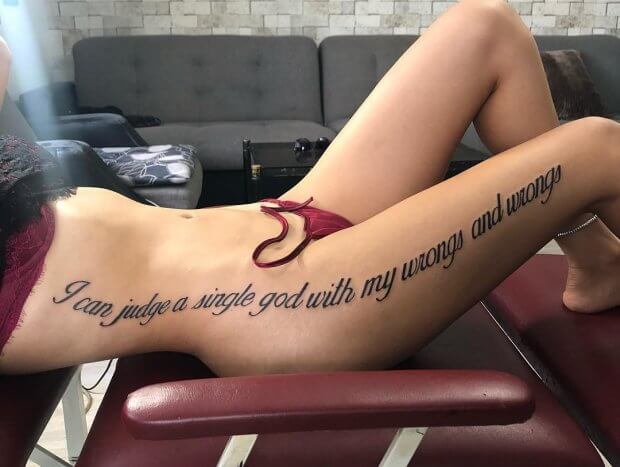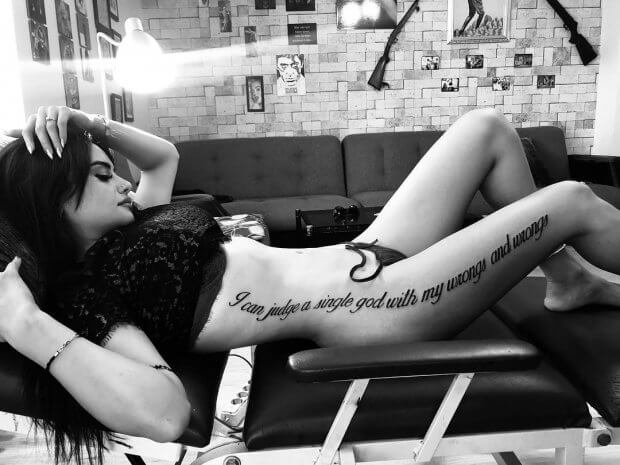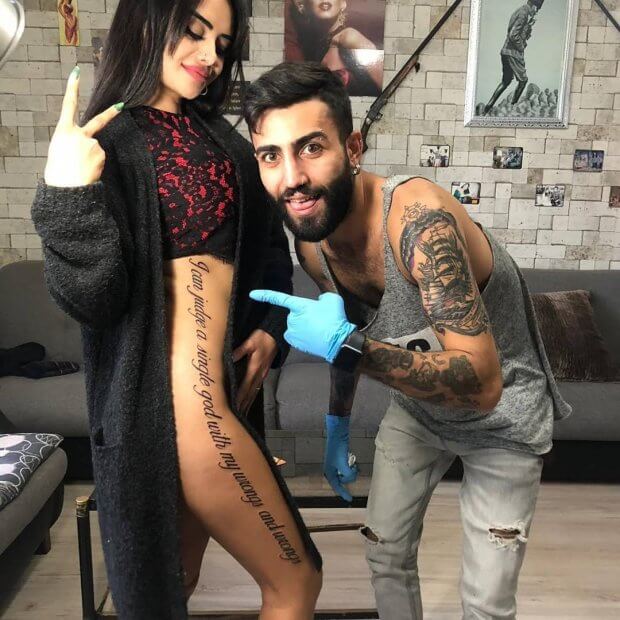 Let's enjoy her dumb tits:
Live on Cam RIGHT NOW:
October 17th, 2018
Posted in International Boobs, Naz Mila