Kayla Kiss in a BOOBIE BLOG TOP!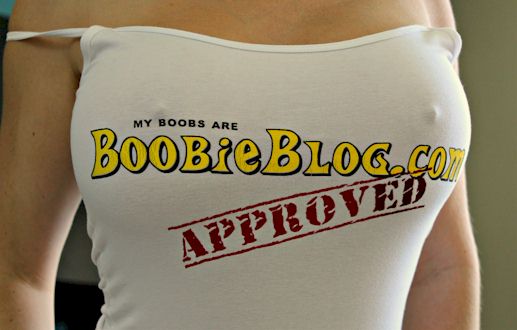 Busty babe Kayla Kiss is wearing a Boobie Blog top, and it fits her perfectly! By that, I mean that its so tight around her chest that her big boobs look like they are going to rip it apart at any second!
Good for us that we don't have to wait that long, because Kayla is nice enough to pull down the top for a full on boobie reveal! Thanks to Kayla for wearing the top, and especially for taking it off! Check out her website at the link below:
Pictures from: Kayla Kiss
Watch sexy videos of Kayla Kiss completely nude at her website!!
August 21st, 2014
Posted in Internet Babes, Kayla Kiss