Pre-Game Show Includes Bare Boobs at French Rugby Match
Wow, they sure know how to do pre-game shows in France. These pictures and video is from a Rugby match between Toulon and Stade Francais and the reason we should care is that one of the girls in the pre-game show got one of her lovely tits out! It doesn't look like an accident either but part of the show.. NICE!!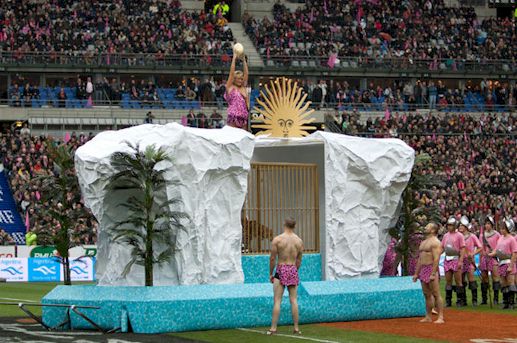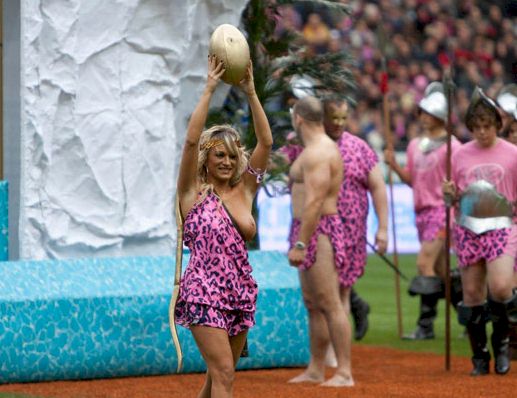 Fast forward to about 2:30 to see the girl appear!
Live on Cam RIGHT NOW:
November 2nd, 2010
Posted in Boob Fun, Fun Videos