Lost vs Survivor
So, the big 2 hour finale of Lost was on a couple of days ago. Ive really enjoyed this show and its been one of my favourites so far for 2005. It got pretty much everything you could ask for. A deserted island with creepy shit on it, hot babes, action and interesting characters. Still, its lacking real bad in one particular department.
Where the fuck are the big titted and half naked chicks?
After watching episodes of Survivor Ive come to expect at least one girl with huge fake boobs in each group of shipwrecked idiots. Its only logical considering girls with big life saving bouys attached to their body has a way higher percantage of not drowning than their flat chested counterparts. I guess the explanation is that since the group on Lost actually crashed with their plane on the island and never ended up in the water, all the big breasted girls were unfortunatley killed. I do expect Jack the doctor to fix this error and perform at least one breast enhancing surgery on the next season.
If any of the producers of Lost are reading this, then get some of this inspiration from Survivor Palau: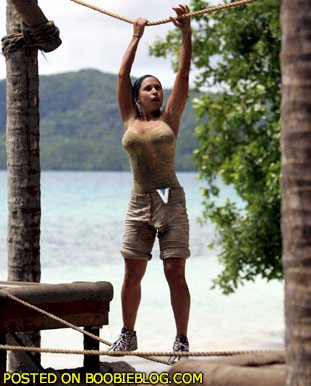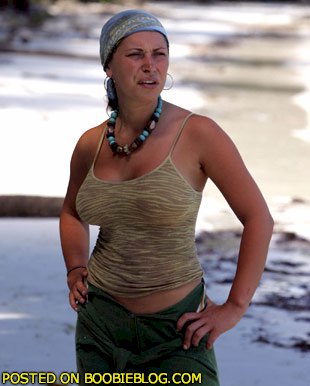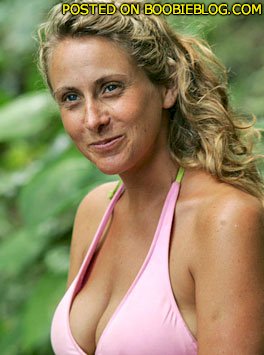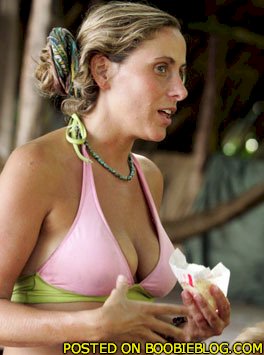 Thanks in advance!
Have a nice day
Live on Cam RIGHT NOW:
May 26th, 2005
Posted in Boobie Blog
Updates from the
Niklas Network:
| | |
| --- | --- |
| | Pretty and curvy babe Riley Ticotin was chosen as Playmate of the Month for January 2020 and I can see why! Via Booty Source. |
| | Bikini candids of Chantel Jeffries being wet and excited at the beach in Miami! Via The Nip Slip. |
| | Rita Ora is posing fully topless in the latest issue of LOVE magazine! Via The Nip Slip. |
| | Busty porn star Ms. London is showing off her big ebony booty by stripping out of a skimpy outfit! Via Booty Source. |
| | Fun pics of three hot mascots getting naked and touching private parts! Via Porn Foolery. |
| | Woodrocket has released another free porn parody called Game of Bones 2: Winter Came Everywhere! I think you know what massive TV show thats a parody of. Via Porn Foolery. |