Is It Wrong To Fuck A Doll?
You should all know by now that Im a pervert so it should come to no surprise that I want to fuck a real doll. Sex dolls or the nicer term love dolls is a bit of a taboo among most people. If you own or have fucked a sex doll people might think you're a loser that cant get laid in real life. Well, whats the diffrence between a guy putting his cock into an artificially made vagina and a chick fucking a dildo? none really. I have never had sex with a love doll before and thats because most of them looks like this: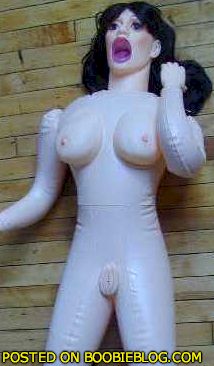 Not really attractive looking. You can find more funny looking sex dolls here.
Then I discovered Real Doll. Im sure you've all heard about it before. These dolls not only look very realistic but they are supposed to feel very realistic as well. They have a couple of nice and busty ones which I wouldnt mind testing out, the only thing that worries me is that they might seem TOO real. I mean, it would be weird to fuck something thats completely lifeless but looks human. I'd still like to try it out though and the only thing stopping me from getting one of these is the price tag. They are pretty damn expensive so if someone out there wants to get me one feel free to volunteer 🙂
You might think Im a weirdo now, but really.. I think most of you would wouldnt mind fucking these: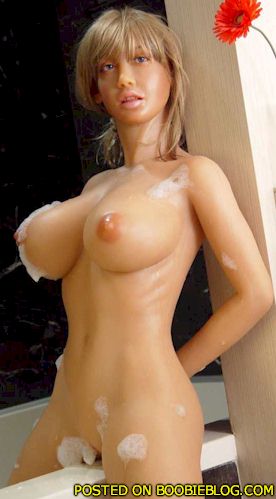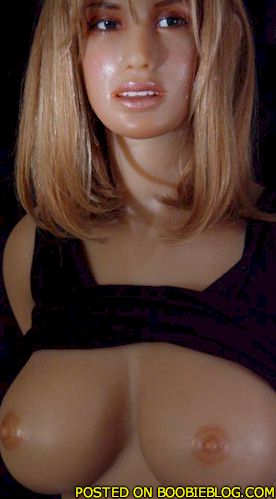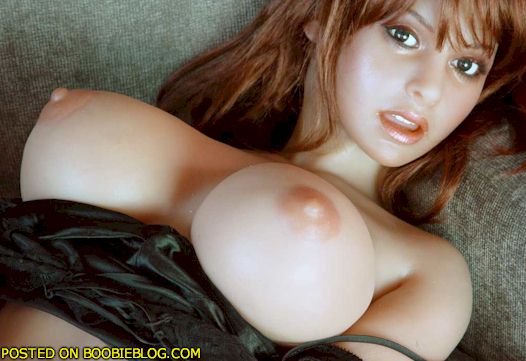 Fuck the doll boobs!
Live on Cam RIGHT NOW:
June 10th, 2005
Posted in Boobie Blog
Updates from the
Niklas Network:
| | |
| --- | --- |
| | Pretty and curvy babe Riley Ticotin was chosen as Playmate of the Month for January 2020 and I can see why! Via Booty Source. |
| | Bikini candids of Chantel Jeffries being wet and excited at the beach in Miami! Via The Nip Slip. |
| | Rita Ora is posing fully topless in the latest issue of LOVE magazine! Via The Nip Slip. |
| | Busty porn star Ms. London is showing off her big ebony booty by stripping out of a skimpy outfit! Via Booty Source. |
| | Fun pics of three hot mascots getting naked and touching private parts! Via Porn Foolery. |
| | Woodrocket has released another free porn parody called Game of Bones 2: Winter Came Everywhere! I think you know what massive TV show thats a parody of. Via Porn Foolery. |