Ayumi Anime and Bridgette B are a Couple of Dykes In Debt!
Ayumi Anime just returned from a shopping spree and her girlfriend Bridgette B is NOT happy! They were already dykes in debt and now they are dykes in EVEN MORE debt. So, Bridgette B decides to use her credit card to make a transaction with Ayumi's pussy and show her whats what.
I have no idea how sliding a credit card into a pussy solves any sort of money problems but I like it!
Pictures from: Brazzers Network
Watch HD video of Bridgette B using her credit card on Ayumi Anime's pussy at Brazzers Network – Really good porn!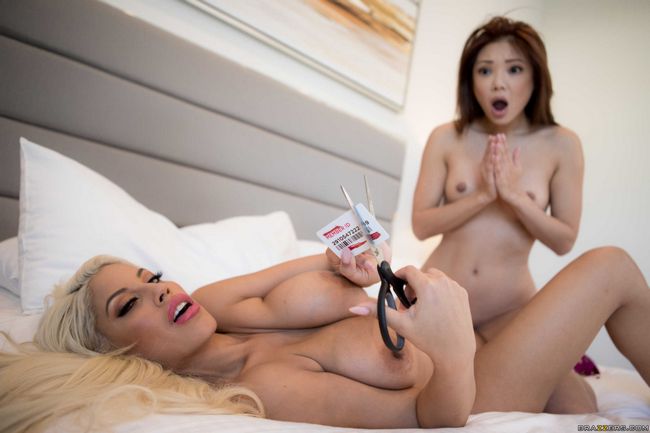 February 8th, 2019
Posted in Ayumi Anime, Bridgette B, Porn