Amber Rose is the Slut Hero We Need!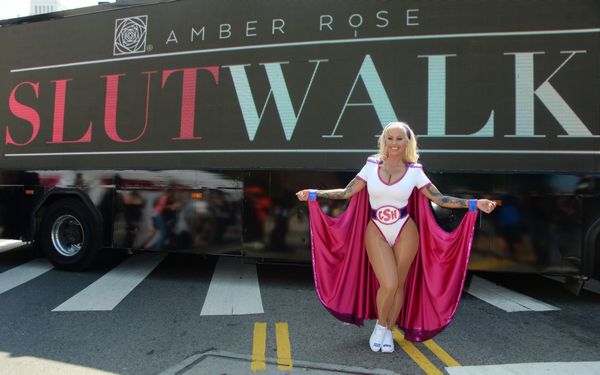 Amber Rose dressed up as a busty Captain Save A Hoe for her 3rd annual SlutWalk! She looks great in that costume and I'd love for her to use those big titties to save ALL THE HOES, but LOL at her boyfriend 21 Savage. He looks like every guy ever who gets dragged to an event by theyr girlfriend that they don't want to be at.
Use a Fleshlight while you view the pics.
Live on Cam RIGHT NOW:
October 3rd, 2017
Posted in Amber Rose, Mainstream Models