Here's the sweet titty Mila Azul taking on cute girl Ariel in an orgasm contest! Both girls are using toys to pleasure themselves and then they measure who is having the highest heart rate while cumming.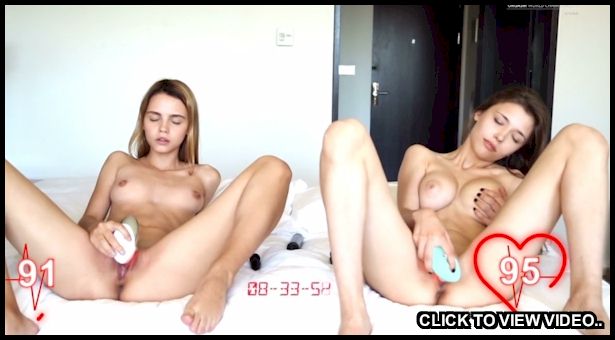 3 Comments to "Orgasm Contest Between Mila Azul and Ariel!"
Temmere
November 6th, 2017 at 6:50 pm

That was pretty fucking awesome.



BeerMan
November 6th, 2017 at 10:30 pm

I want the one on our right.



A. Rudolph Heller
November 7th, 2017 at 3:25 pm

You're pretty fucking choosey BeerMan.



Leave a Comment