Besides being entitled brats who will only take a break from eating Avocado toast to lineup at the Apple store for the latest gadget, here's another reason to hate fucking Millennials. They don't like boobs.
According to data provided by PornHub searchers for large breasts are waning in popularity relative to small breasts, and that millennial porn viewers are uninterested in breasts altogether. First, here's a chart showing boob vs small breast searches and as you can see small breast searches are on the rise but big ones are on the decline. WTF!?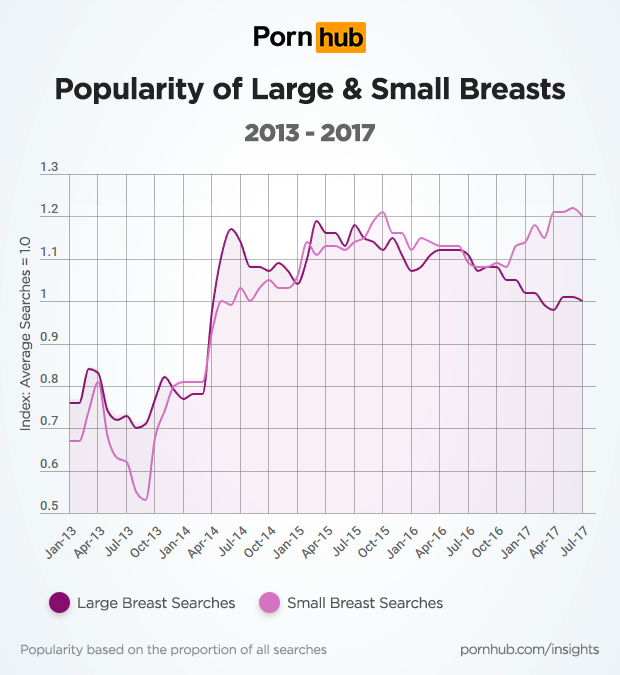 When you break it down by age you can clearly see who is responsible. Fucking millennials! Might as well shut this site down then.
At least when people search for boobs they seem to prefer big ones over small ones: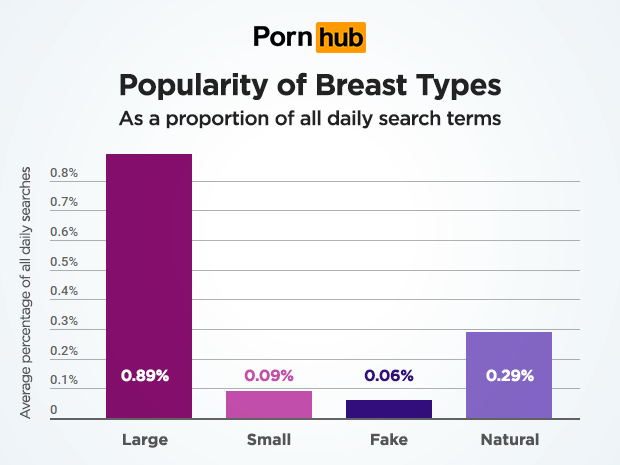 You can read more boob stats over at PornHub/Insights
27 Responses to "Millennials don't Like Boobs According to PornHub Search Stats!"
Leave a Reply