Busty and exotic babe Sophia Lares is looking mighty fine while stripping out of black lingerie! Plump lips, huge tits and a juicy ass. She's got all the tools for great sex!
Pictures from: Studio 66 TV
Watch LIVE British glamour models strip at Studio 66 TV – You can even call in and talk with them!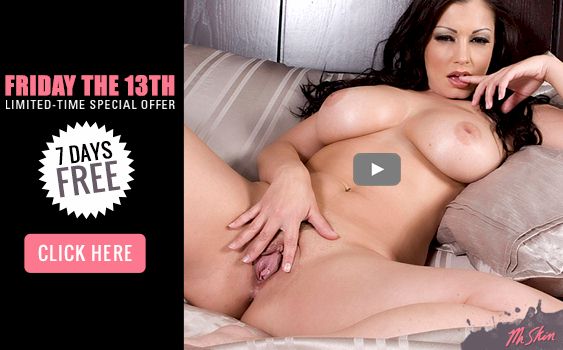 3 Comments to "Sophia Lares Drops Lingerie Outdoors!"
Me
June 23rd, 2014 at 10:09 am

WOW! More please!



Johnny
June 30th, 2014 at 12:53 am

Stunning…… She can do what she likes to me….



tiger
July 5th, 2014 at 3:42 pm

This Is the woman I need to marry…..



Leave a Comment