Wearing a mesh top, tiny shorts and eventually no shorts at all doesn't seem appropriate for tearing down a wall but Nikki Sims makes it work! Good view of her nips and I like the shots of her peeking through a hole in the wall. Its a little big to be a glory hole but I'd still stick my dick through it.
Picture from: Nikki Sims
Nikki Sims is the ultimate girl next door so join her and see exclusive pics and videos today!!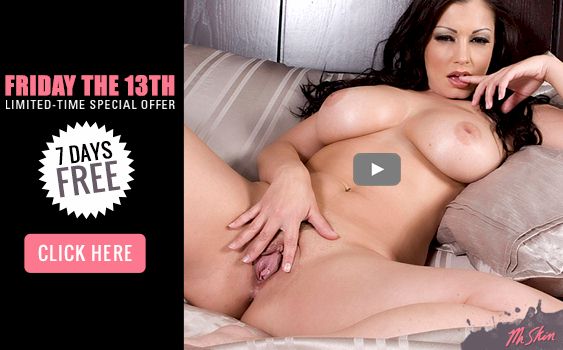 3 Comments to "Nikki Sims Tearing Down Walls in a Mesh Top!"
BeerMan
June 3rd, 2014 at 9:53 am

Nice!



Phat Mike
June 3rd, 2014 at 5:44 pm

I've been 'beating my meat' to this girl for pretty much my entire masturbating life… just a thought..



answerman
June 3rd, 2014 at 8:13 pm

Show your stink box already! You can tell she wants to.



Leave a Comment