I never quite understood the Mermaid fascination so, I'd prefer to simply watch Carlotta Champagne swim around the pool naked, rather than topless with a fishtail. But, I'm not complaining. She looks fantastic in these pics and we at least get two shots of her without the tail.
Pictures from: Carlotta Champagne
HD videos of a naked Carlotta Champagne at her official website!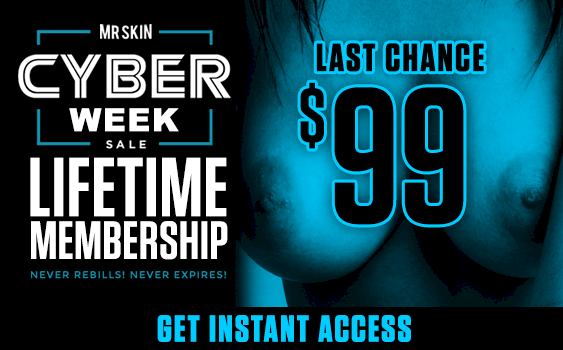 2 Comments to "Carlotta Champagne as a Mermaid"
August MacGregor
March 21st, 2014 at 4:52 am

Nice tail! Yeah, and a beautiful face and rack, too. She makes for a great mermaid — or just a hot babe swimming in a pool.



Swanpie
March 22nd, 2014 at 1:03 pm

Well, the appeal to me is for her to be on the Gilligan's isle beach, or to get caught in my fishing nets… and then ravish her in a manly fashion… oh wait, do I want a mermaid with a fish tail and no pussy? or a mermaid with a fish head and a tight pussy and ass? Choices, choices…



Leave a Comment