CYBERWEEK SPECIAL: LIFETIME ACCESS FOR $99!
NO REBILLS EVER TO MR. SKIN OR NAKED NEWS!!

Today I discovered that I really enjoy watching two busty bikini babes wrestle while covered in oil! Tanya Danielle and Jewel Marceau put on a great show but who wins in the end? Watch the video to find out..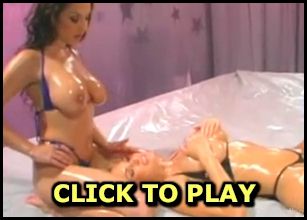 One Response to "Tanya Danielle vs Jewel Marceau"
( o Y o )
July 7th, 2011 at 3:47 pm

oil wrestling videos are awesome!!!! Sadly they are hard to find online. Nik maybe you can make another site in the NIklas Network for it 😉



Leave a Reply