If you've been surfing the naughty or funny parts of the internet you are are familiar with this demotivational poster: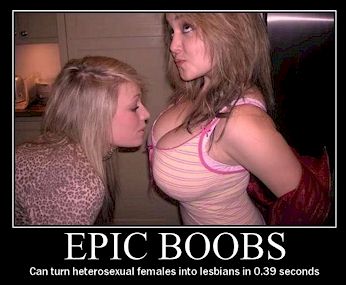 ..and you have probably wondered, who is this epic boobs girl and why haven't I seen her naked yet? Well, I really can't answer any of those questions BUT someone did manage to dig up a lot more pics of this epic boobage from Facebook or Myspace and I can share those with you. If anyone knows who she is, then let me know so I can convince her to get naked on cam for Boobie Blog!
Use a: Fleshlight while you view the pics.
21 Responses to "Epic Boobs Girl"
Leave a Reply