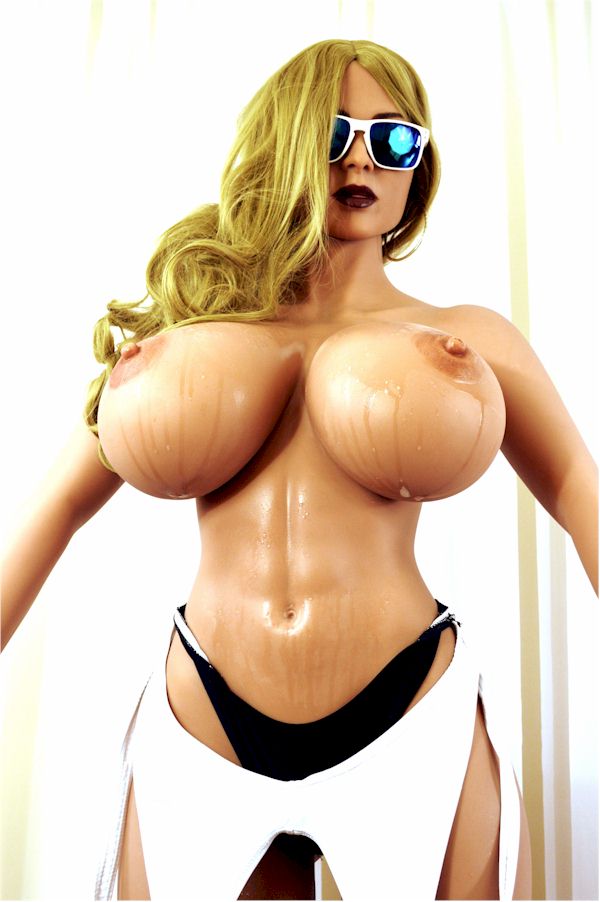 With technology changing society and with women becoming extra busy and career oriented, men are opting for other measures to pleasure themselves and satisfy their sexual needs. Sex dolls have become a trending subject and more men are opting for this option because of the visual aspects of the dolls. They are designed and made to look like an actual woman, with all her features. Through sex dolls, men are not only getting a woman incarnate but with the features, they would wish to see on their imaginary lovers. One of the features men are most attracted to are the female breasts.
Some men like small breasts but most men are stimulated by big boobs. Your partner may be lacking these, or hers may be too small and there is nothing you can do about it. Or it has always been your fantasy to be with a woman with very big boobs but you have never found one.
If you are a man who loves big boobs and are fascinated by them, their form, their structure, and their outward composition, here are reasons why you would love a sex doll.
A sex doll can be designed according to your specifications. You want big boobs, round ones, long ones, whichever ones you are into, they can be designed for you. The boobs are made of a very soft material that makes it comfortable and easy for you to cup and fondle with. You finally get your dream boobs on a doll that looks like your imaginary sexual partner. The doll comes with the height you want, a mouth like a vagina and an anus, just like a normal woman.
With a sex doll comes the freedom to explore your sexual thoughts further. If you have always had a fantasy about pleasuring yourself while maybe holding a woman's breasts, something that a normal woman would not normally let you do, a sex doll gives you this opportunity. Since sex dolls are visual beings, they are more convenient than pornography because you can masturbate while holding them instead of just admiring through a screen. The larger the breasts the faster a man is stimulated. Sex dolls will drastically enhance your sexual stimulation if you are a boob person. Also having a woman-like figure with all the features you need creates a more intimate level when with her as they have the ability to pleasure you from whichever point you prefer.
A sex doll gives you the opportunity to enhance your skills. They say practice makes perfect now this would provide you with the adequate platform to practice all your sexual moves. You may adjust the doll to whichever position you like because they are very flexible and improve techniques such love making and help you manage your pre ejaculation issues.
A sex doll is designed to feel like real skin. It is very comfortable and the breasts feel like real, bigger and better ones as well. Unlike pornography where you watch and fantasize, in this case, your doll is like a real woman to you. She is your sex companion and you can even give her a name of your choice. When you are done you can cuddle her.
So forget all about these other methods that stimulate you. Get yourself a sex doll that is designed according to your own sexual image and preference and it will satisfy and enhance your expertize more than what a real woman and pornography can.
1 Comment to "Sex Dolls with Big Boobs a Growing Trend"
iNinja
July 15th, 2017 at 4:21 am

The Nastia, Rebecca, and Kasandra dolls have the best tits, like goddam!



Leave a Comment