Big titted babe Tommie Jo's website have gone the way of the dodo, which is a shame, because she is a model who is all sex while posing nude! Good thing that she's getting work from sites like Twistys then!!
Tommie has switched out the blonde hair for brown while hanging out naked by the pool in these pics and.. HOLD ON A SECOND.. her pussy tattoo changed as well!!? It used to be a butterfly and now its a rose with something written on it. What gives?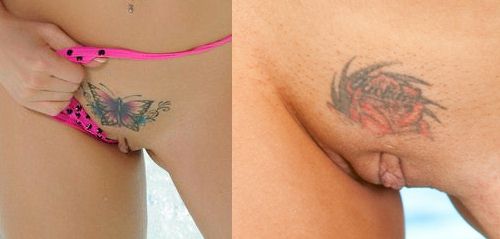 Pictures from: Twistys
Over 2000 of the web's hottest models and porn stars at Twistys!
1 Comment to "Pool Time with Tommie Jo!"
Lance Burton
May 30th, 2014 at 8:39 pm

Box region ink is fuckin gross! Why wreck such an awesome place?



Leave a Comment