Mr. Skin's
BLACK FRIDAY offer is here! Get
LIFETIME
access + 1 Month of
NAKED NEWS
+ 1 Month
PLAYBOY PLUS
for only $99! You will be a member FOR LIFE!!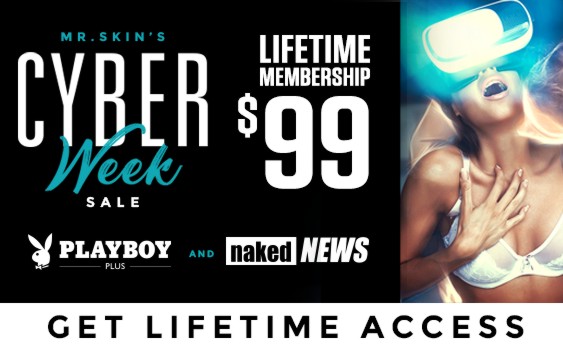 Here's Micaela Schaefer posing topless with Soccer balls for the upcoming World Cup in Brazil! Even if you hate Futbol you can at least be excited about all the European and South American women who can't wait to show their tits in association with the event. Speaking of tits, it seems Micaela has gone from teasing to just full on toplessnes at this point. I'm OK with that.
Use a Fleshlight while you view the pics.
Clip:

4 Responses to "Topless Soccer with Micaela Schaefer"
Leave a Reply