Not sure who this busty brunette is but she sure is looking mighty fine while posing topless next to a truck. Great ass and great tits makes Niklas happy.
Video from: This Is Glamour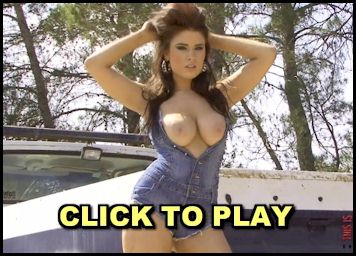 3 Comments to "Busty Brunette and Her Pickup"
nero
January 15th, 2014 at 4:11 pm

Kelly Andrews?



drip256
January 15th, 2014 at 8:13 pm

its kelly andrews. sadly retired.



phil
January 15th, 2014 at 8:55 pm

Yes, this is Kelly Andrews. I'd recognise those beautiful breasts any day.

ps: shame on you Niklas, you should have known it was Kelly!



Leave a Comment