Kinky set of Veronica Zemanova stripping out of a leather bikini in front of a giant painting of herself! She looks real hot here. Probably one of her better sets since the boobjob.
Pictures from: Action Girls
Download the FULL set of Veronica Zemanova at Action Girls – Naked girls shooting rocket launchers and flame throwers!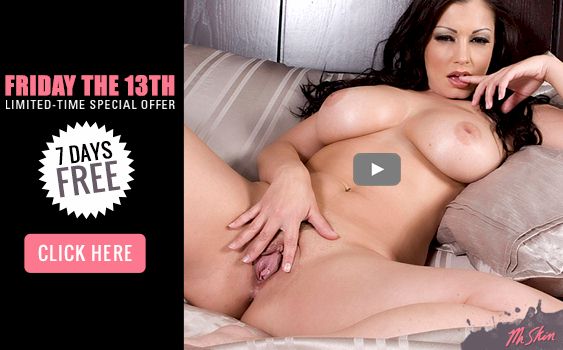 1 Comment to "Veronica Zemanova in a Tiny Leather Bikini"
August MacGregor
April 4th, 2014 at 5:11 am

She's a stunning woman with a beautiful face and phenomenal body — but I think that the lighting in this set doesn't suit her face. The weird pink light and her bright red lipstick just don't do her justice. I might be too critical here, but I've seen much hotter pics of her than these.



Leave a Comment