Category: Porn Stars
August 3rd, 2020 in Eva Elfie, Porn Stars

First, here's busty porn girl Eva Elfie (who is the No. 1 ranked PornHub amateur model right now) as a naughty and stripping maid! I'd love a maid just for the cleaning, but I'd love it even more if she also got naked and put a dildo in her pussy. Extra tip for sure!
Pictures from: iStripper
Download iStripper and turn your computer into a virtual strip club! Watch name and many other strippers!
Also, Eva Elfie is now a playable character in the popular dating sim Booty Calls! She is the second adult model to be featured in Booty Calls after Asa Akira was introduced in the game last year. Here's what her character looks like: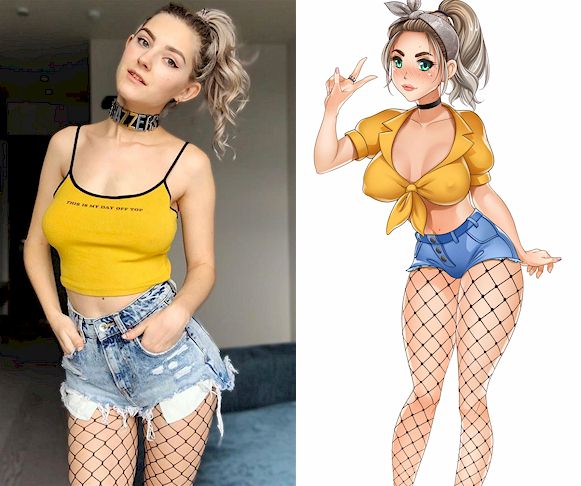 Add a comment »