Category: Celebrities
December 12th, 2018 in Celebrities

YES! The list we have all been waiting for. The top 10 nude scenes in movies and TV shows from 2018 compiled by the experts at Mr. Skin. Here is the list and comments made by the good people who put it together: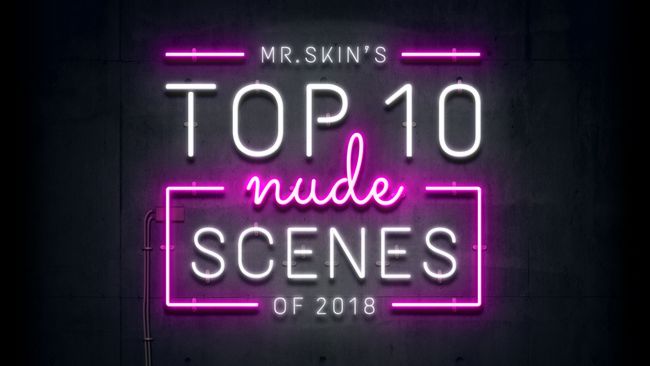 10. Dakota Johnson in Fifty Shades Freed
In the final Fifty Shades movie in the sexy trilogy, Dakota is back and baring breasts when she gets whipped by Jamie Dornan in the red room of pain.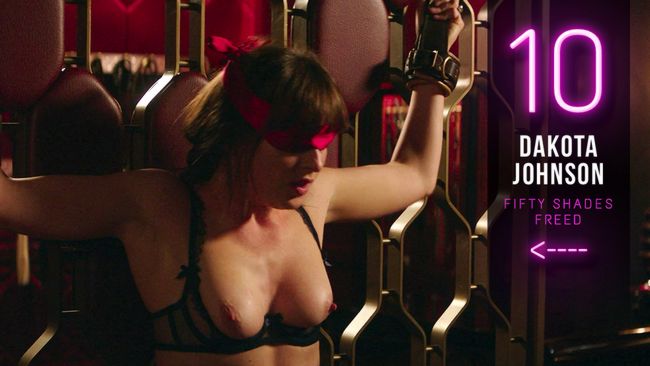 9. Paulina Gaitan in Diablo Guardian
Paulina Gaitan heats things up in the spicy Amazon Original Diablo Guardian. The Mexican beauty will get things going south of your border when you see her perfect pair in episode seven's devilish sex scene.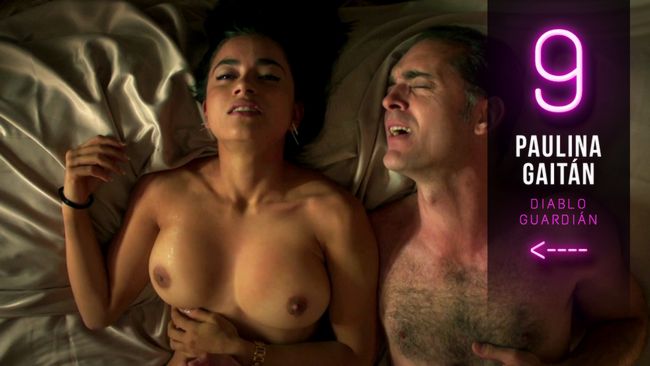 8. Dina Shihabi in Tom Clancy's Jack Ryan
Dina Shihabi is the Saudi Arabian sexpot everyone was talking about this year after she showed her peach in Tom Clancy's Jack Ryan. After revealing her derriere, she added some sideboob as she went to bed with a very lucky dude.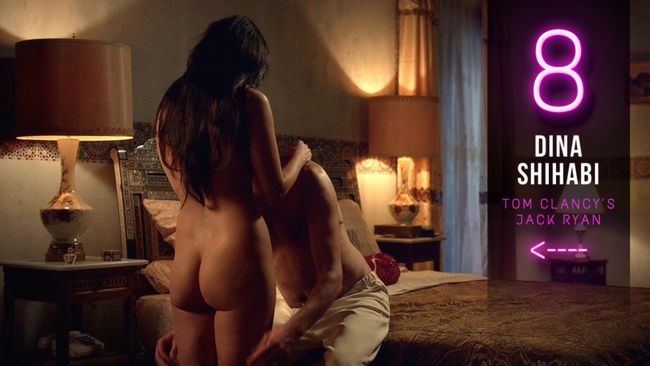 7. Addison Timlin in Submission
Addison showed off her hard nips in this scene in Submission where she is anything but submissive. Her nips are apparently super hard because her partner ends up cracking his tooth!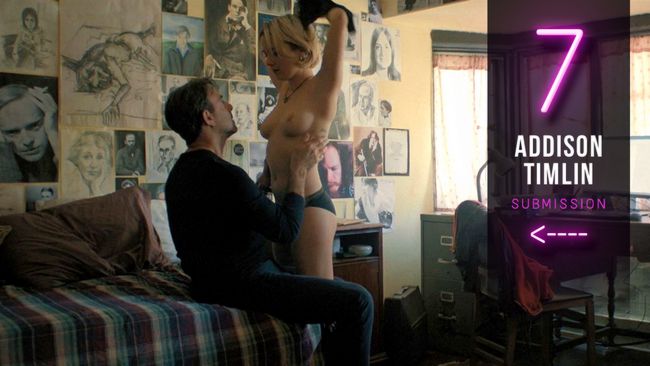 6. India Eisley in Look Away
India plays a naughty daughter who undresses completely to threaten her dad in Look Away. You won't be able to Look Away from her fantastic full frontal.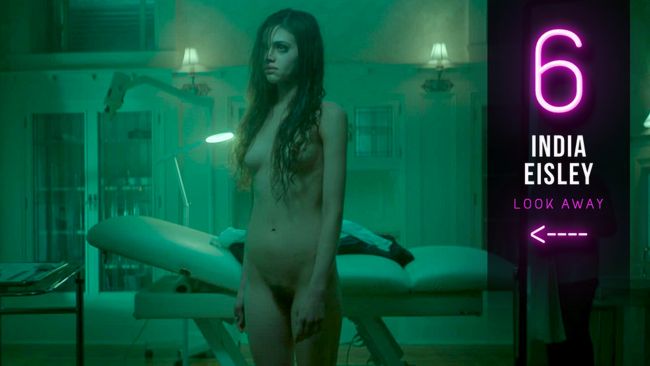 5. Lucy Hale in Dude
Dude, Lucy Hale is hot. There's no denying that after seeing her burgeoning boobs for the first time in Dude.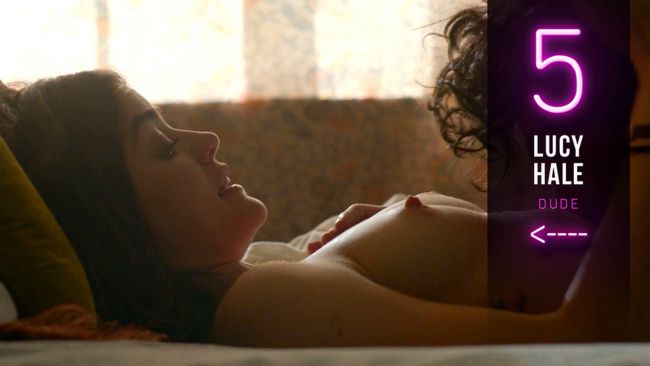 4. Betty Gilpin in GLOW
The Gorgeous Ladies of Wrestling gave us one gorgeous nude scene when Betty Gilpin shows us her boobs and butt when she stood naked in the shower.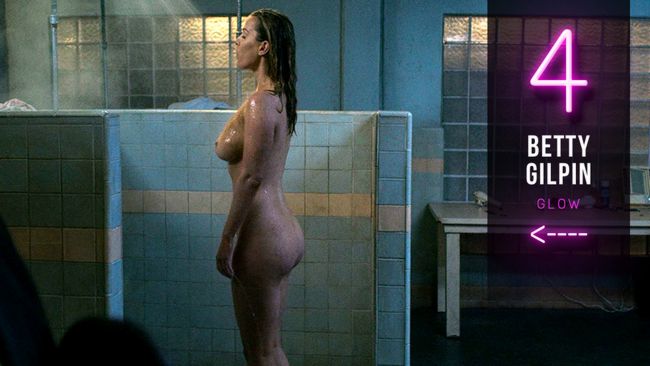 3. Mishel Prada and Michelle Badillo in Vida
Mishel Prada and Michelle Badillo are lezzin' la vida loca in Vida's famous face-sitting scene.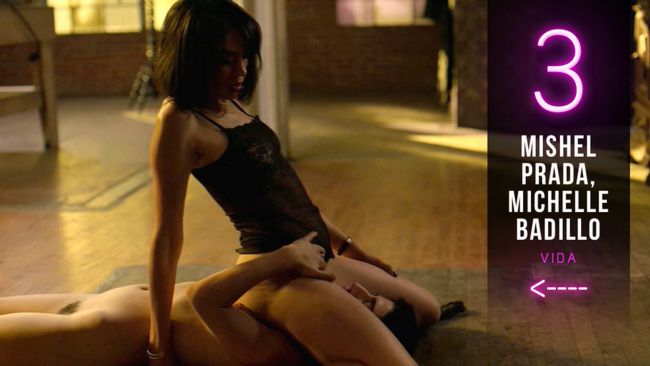 2. Dichen Lachman in Altered Carbon
Dichen Lachman will alter your state of horniness after seeing her stellar full frontal nudity in sci-fi series Altered Carbon. This isn't science fiction – it's her real boobs, bush, and butt!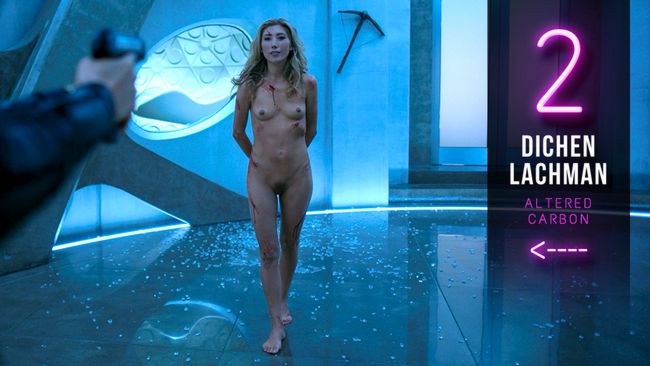 1. Jennifer Lawrence in Red Sparrow
Major A-list star Jennifer Lawrence finally undressed in Red Sparrow which was the most anticipated nude scene of 2018. This assassin showed her ass when she stripped naked for a class that was definitely paying attention to her breasts and a flash of bush. We'd give her an A-cup for her class demonstration, but she appears to be more of a C.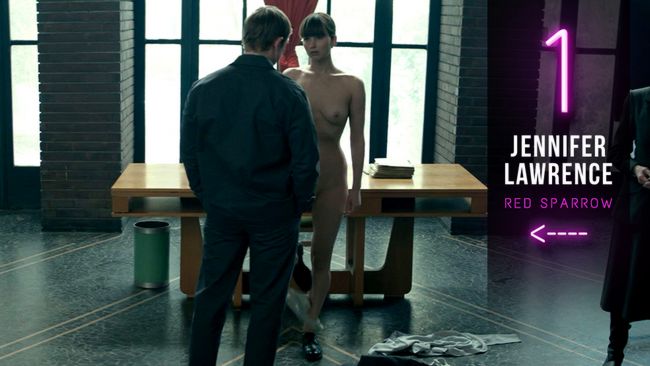 See all of the clips at Mr Skin by clicking here!
3 Comments »