Mr. Skin's
BLACK FRIDAY offer is here! Get
LIFETIME
access + 1 Month of
NAKED NEWS
+ 1 Month
PLAYBOY PLUS
for only $99! You will be a member FOR LIFE!!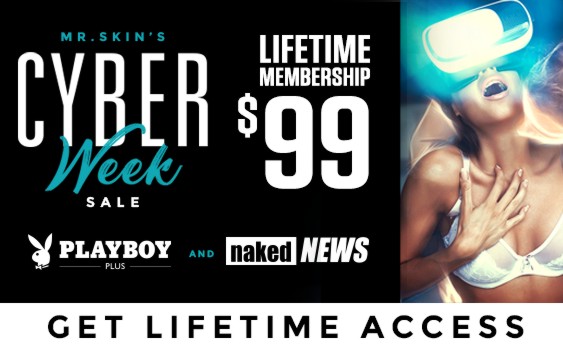 I already posted a link to a bunch of pictures from the Star Wars car wash in Today in Boobs! but I found these videos as well! If you have a fantasy of having your car washed by a bunch of slave Leia's or a sexy storm trooper (Playboy Playmate Sara Jean Underwood) then get ready to nerdgasm!!
Videos not working? please report it by sending me an e-mail

a view from inside the car..
One Response to "The Star Wars Carwash"
morrdigan
April 30th, 2010 at 11:08 am

Yeah these chicks are hot, Sara Jean is really cute and fuckable. But she still pisses me off. Another handcrafted G4 bitch who is using her looks to exploit an ever growing niche market, the nerds. And they eat this shit up. Just like Olivia Munn and Morgan Webb who pretty much knew jack shit about games and computers and could care less but took that money and ran when G4 needed hot bitches to appeal to that market. I can not blame them though, I would do the same thing.



Leave a Reply