Mr. Skin's
BLACK FRIDAY offer is here! Get
LIFETIME
access + 1 Month of
NAKED NEWS
+ 1 Month
PLAYBOY PLUS
for only $99! You will be a member FOR LIFE!!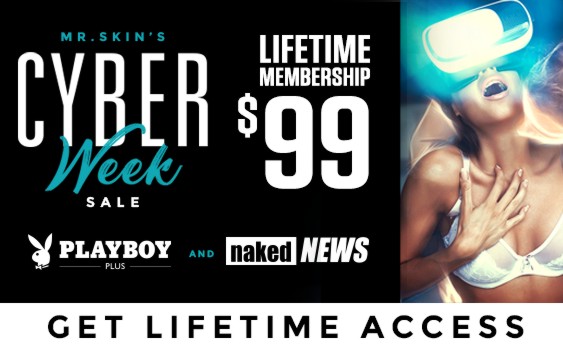 I like beach volleyball as much as the next guy. Those minimal bikini's they wear are always good but lets face it.. the ladies who play volleyball are usually not very busty. The exception is Jennifer Snyder!
I'll go out on a limb and say that she is the bustiest volleyball player there is! Who cares if those boobs looks fake, I say more silicon in beach volleyball!!
A treasure map to boobs: FLING
3 Responses to "Busty Beach Volleyball Player"
Clark
April 20th, 2010 at 10:30 am

She looks great now but look at that tan. Those tits are going to look like alligator skin by the time she's 35.



rob
April 20th, 2010 at 11:23 am

Can i play with her volleyballs?



Edward
April 20th, 2010 at 8:14 pm

For an athlete she sure has a sloppy ass and flabby looking thighs. I'm guessing the tits look good only when held up by the bikini. Probably as shapeless as the rest of her.



Leave a Reply