Mr. Skin's
BLACK FRIDAY offer is here! Get
LIFETIME
access + 1 Month of
NAKED NEWS
+ 1 Month
PLAYBOY PLUS
for only $99! You will be a member FOR LIFE!!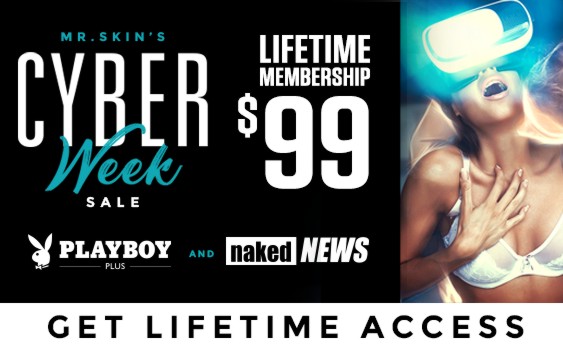 Looks like Eve is the next celeb to have their personal sex life exposed! There are rumours on the web that a sex tape with rapper Eve getting fucked by a dildo is circulating. After digging around for a while I found the alleged tape but Im not sure that it really is Eve. You can watch it here.
If it is real, its odd how this is the first female rapper to get her sex tape stolen cosidering how slutty most of them are. Maybe there isnt enough female rappers but I would have thought the queen rap slut Lil Kim would have been exposed by now. Here is a list of the top rap sluts:
4. Da Brat
She usually wears big jerseys and looks more like a boy than a sexy rapper with a wet vagina. When she does let the big hiphop clothes go she got some nice knockers which is the reason I decided to add her to the list at all.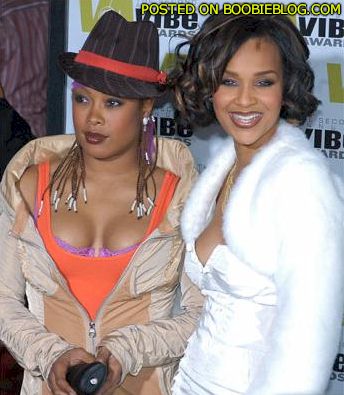 3. Foxy Brown
Often wears sexy and teasing outfits which show off her big tits and nice booty but never really gets naked. That sucks even though she is the female rapper I'd like to have sex with the most.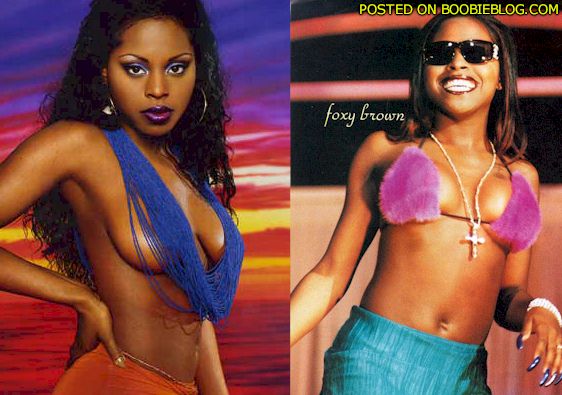 2. Eve
Eve is pretty ugly and doesnt appeal to me at all. I didnt think she was much of a slut but after watching the video of her pussy getting filled with a dildo Ive changed my mind.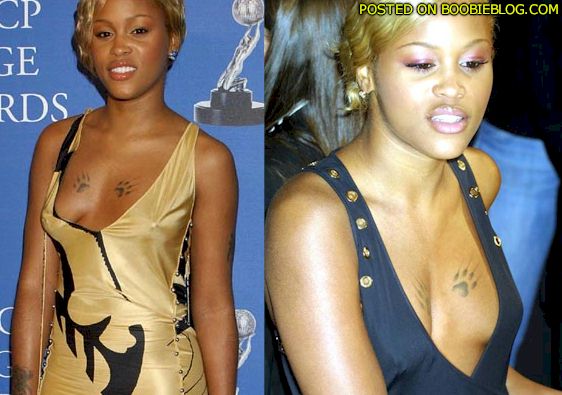 1. Lil Kim
Ever since sucking The Notorious BIG's cock in a skit on his first album Lil Kim has been the top rap slut. She is more often naked then fully clothed and even though her boobs are fake I'd still like to play with them all day long. Unfortunatley she has gone crazy with the plastic surgery and is looking worse for each public performance.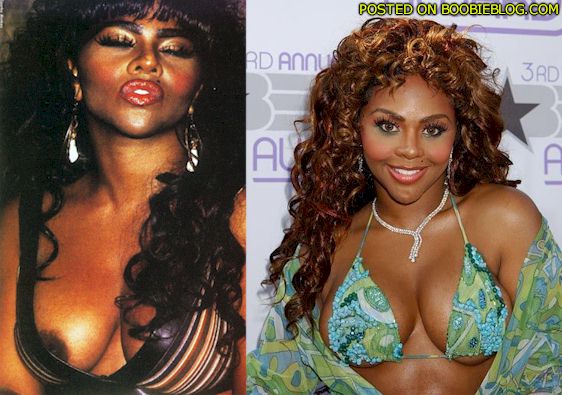 I'll keep you posted if I find more news about the Eve sex tape. Until then, protect yourself in the sun and don't stare too hard at the bikini girls on the beach.
Rep It!
3 Responses to "Top Female Rap Sluts"
stehie
May 7th, 2006 at 2:19 am

DAM!!!! lol!



Nebula
December 9th, 2006 at 6:31 am

*bouncy bouncy bouncy all of them* (i'd put a paper bag over eve's butt ugly face though)
i like bouncing tits alot. (its my favorite pass time)



andy inginac
June 29th, 2007 at 12:39 am

hey i think you looking mad sexy when you showing your boos out
to everyone.



Leave a Reply