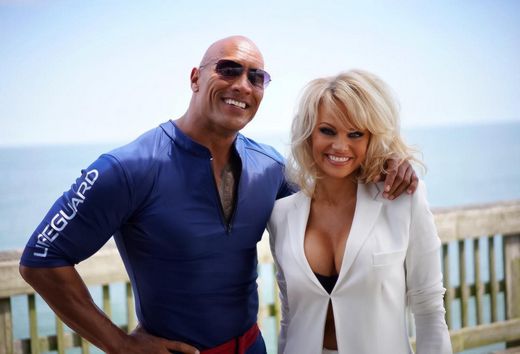 Pamela Anderson has joined the cast of the new Baywatch movie! Her old role has been taken by Kelly Rohrbach so no idea who she is going to play. Here's a nice video of Pam doing her thing from the old show:
2 Responses to "Pamela Anderson Joins the new Baywatch Movie!"
bob
April 22nd, 2016 at 5:03 pm

i dont really care how it turns out, but this seems like a bad decision to me. unless they're turning it into a "tales from the crypt baywatch edition" and she's the cryptkeeper.



Joe
April 23rd, 2016 at 10:47 am

If you look at Charlotte Mckinney's Instagram, it appears she's in it briefly as well.

Kinda hope her and Daddario will have a scene together.



Leave a Reply