Damn, this looks like an older Playboy video.. luckily, boobs never go out of style! I don't know what it is, but I love these topless workout videos, cant get enough!
Video not working? please report it by sending me an e-mail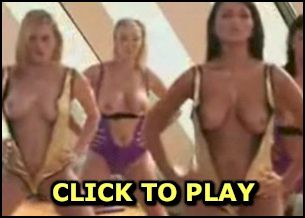 3 Comments to "Playboy's Big Boob Aerobics"
missy
August 31st, 2009 at 7:17 pm

i think this is new and just made to look old. the brunette in the purple was on oxygens bad girls club – her name is sarah michaels & she's hottt.



GorillaHumper
September 1st, 2009 at 2:13 pm

Nothing better than jiggly boobies. I like it.



trukbutz
September 12th, 2009 at 3:56 pm

It's time for the comeback of the topless workout video! Great stuff, but where's the rest of the footage?



Leave a Comment