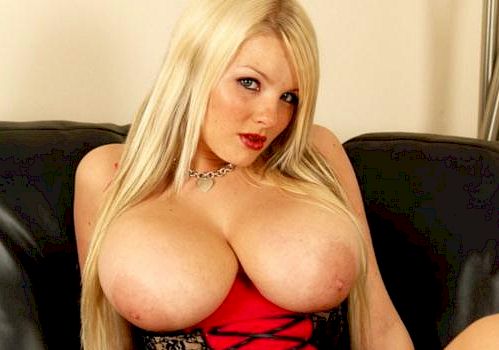 Faith Nelson amazed us all by showing off her big natural boobs at her website In Bed With Faith, but it's been a few years since her last update so what has the busty blonde been doing?
Turns out that along with her mother Wendy Bell, Faith whose real name is Lisa Bell, has been scamming a wealthy 92-year-old widow with parkinsons out of more than £500,000! The widow hired Lisa and her mother to be her caretakers. But, instead of actually taking care of her, they falsified the amount of hours they worked and also overcharged for up to £1,872 an hour for their "service", which included Lisa Bell tanning in the garden. I probably would've paid her to do that as long as she was topless but I ain't 92.. or a woman with parkinsons.
Both Lisa Bell and her mother has been found guilty of conspiracy to defraud by a jury, and are awaiting their sentences. Both could face time in jail. Source.
What a nice girl huh? Here's a pic of Faith Nelson aka Lisa Bell dressed as a cop. Thanks to Matt for the tip!
8 Comments to "Faith Nelson from In Bed With Faith is Facing Jail for Scamming a 92-year-old Widow!"
Leave a Comment