I found this news story funny and British glamour model Sophie Pearl Dalzell's commitment to bigger boobs admirable. She had a court date but, decided to skip it just to get breast implants!
Sophie Pearl Dalzell, 20, was found guilty of assaulting two officers last year and was ordered to undertake community work and undergo supervision by probation officers. But she has now been hauled back to court and charged with breaching the order.

Probation staff say she failed to provide a reasonable excuse for missing the January meetings. But Miss Dalzell was cleared of the alleged breach by Manchester magistrates after producing a letter from a plastic surgeon during a day-long trial. Source

She said in a newspaper interview: "To me, my boobs and my appearance are more important than the law because my career depends on it". Source
So, was it worth it?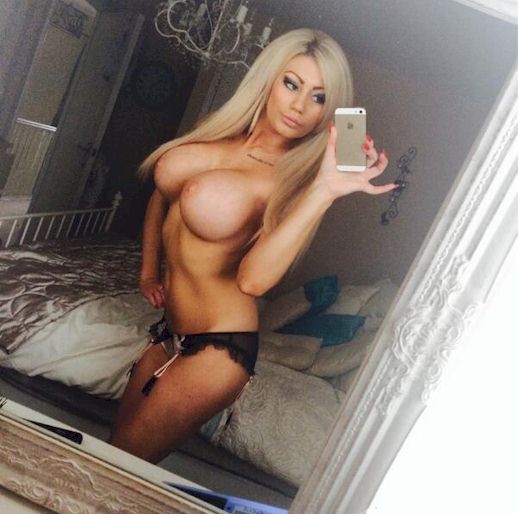 9 Comments to "Glamour Model Skips Court to get Bigger Boobs!"
Leave a Comment