Candids of Kim Kardashian out and about in New York City… oh, and she's NOT wearing a bra! Fantastic cleavage view and, so much sideboob action even Sylvester Stallone is getting exhausted! Hopefully more pics will surface because, there HAS to be a nip slip in there somewhere. HAS to.
I think Kim loves her boobs just as much as we do.
Famous boobs at: Mr. Skin
It's been a busy week for Kim Kardashian's boobs. Here is an Instagram shot of Kim wearing a sheer top at the Bonnaroo music festival in Manchester a few days ago. I've been trying to find more pics from this but the internet is lacking.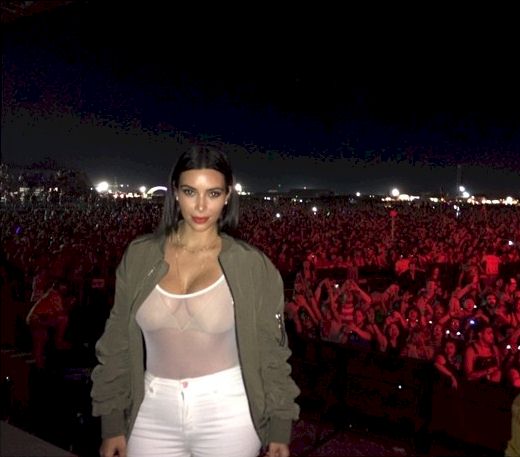 1 Comment to "Kim Kardashian Braless in New York!"
ca uk
June 18th, 2014 at 7:18 am

Very nice indeed, cant believe she married that moron



Leave a Comment