Oily video of busty threesome Lilly Roma, Cara Brett and Fernanda Ferrari hanging out by the pool! They are helping each other rub baby oil on their boobs. They look like they are doing great but I'd still like to help..
Video from: Studio 66 TV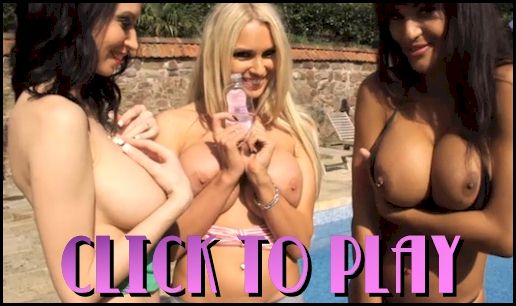 2 Comments to "Three Busty Bikini Babes and a Bottle of Oil!"
BeerMan
June 5th, 2014 at 3:47 pm

Green bikini top – nice tits!!!



answerman
June 6th, 2014 at 3:36 pm

Im desperate to know, after these types of softcore shoots do these broads go play scissor sisters in private? Of course in my mind they do, but I wonder if they really get horned up and hook up with each other afterwards.



Leave a Comment