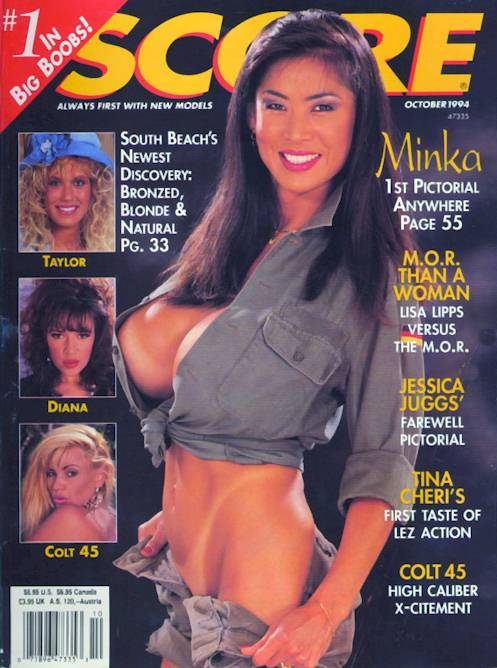 Boob legend Minka is celebrating an INCREDIBLE 20-year anniversary this year. She made her debut in the October 1994 issue of SCORE magazine and is still fucking on camera to this day. In fact, she was elected Hardcore Performer of the Year in 2013!!
SCORE will release a 10-page special on Minka for their October 2014 issue to celebrate but, while you wait for that, you can enjoy the newly released Minka Jackumentary on Scoreland. It's a great tribute to her boobtastic career.
Here's a trailer and you can stream the full thing at: Scoreland
2 Comments to "Minka's 20th Anniversary!"
Lance Burton
April 30th, 2014 at 2:35 pm

20 years of the worst kinda of porn.



guyl
October 14th, 2014 at 1:35 pm

Minka, do you have ANY idea how good you look? You're fucking sexy as hell. I would say 99.98% of the Score Girls are also. We've had a great run – let's do it for 20 more…….at least. Keep my big silicone babes coming and I'll keep cumming as well.



Leave a Comment