Mr. Skin's
BLACK FRIDAY offer is here! Get
LIFETIME
access + 1 Month of
NAKED NEWS
+ 1 Month
PLAYBOY PLUS
for only $99! You will be a member FOR LIFE!!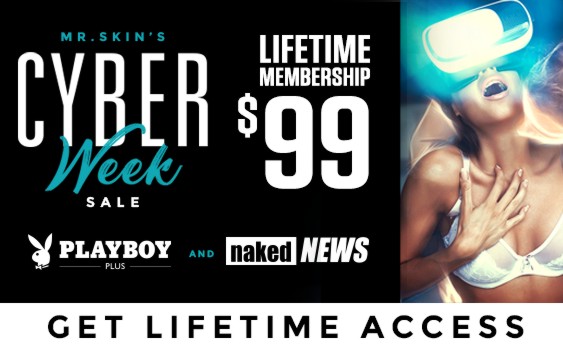 Here's a chubby looking Kim Kardashian wearing a dress with plenty of see through cleavage while arriving to the Givenchy Show in Paris. Did she just have a baby? I've tuned her out ever since she hooked up with Kanye West and have no idea whats going on with her. Don't miss out on those baby feeding pokies in the first couple of pics though.
By the way, why do they both have such a mean look on their face?
Also, Kim K does not work as a blonde.
18 Celebrity Sex Tapes and counting: Vivid Celeb
Leave a Reply