Go on a great bike ride with the busty Katrin Kozy! Lets just say that things get… bouncy.
Video from: DDF Busty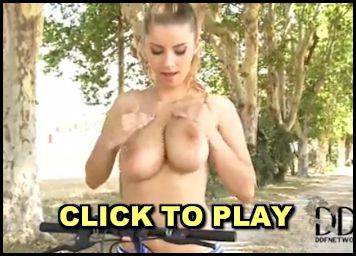 2 Comments to "Bouncy Bike Ride with Katrin Kozy"
BeerBoy
May 21st, 2013 at 3:28 pm

HELL YA! Watching those titties bounce is amazing!
Without a doubt one of the best vids ever posted on boobie blog!!!
Only thing that would have made it better is if we got some pussy shots.



mr hung
May 22nd, 2013 at 8:51 am

the thing that is amazing with it, is that she's not even trying to make them bounce! its just happening because they are so dam big and perfect!



Leave a Comment