You know what Im in the mood for today? same as every day! HUGE BOOBS!! I love life! Oh, and I forgot.. thanks to razia for the tip!
Video not working? please report it by sending me an e-mail
Video from: Scoreland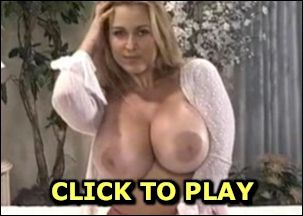 3 Comments to "Alyssa Alps"
killa
September 4th, 2008 at 10:25 pm

does anyone no where the full video can be found or what this is from…. cause it seems pretty damn good.



razia
September 5th, 2008 at 2:18 am

hey niklas!thank me!i deserve some bit of adulation for sending you this link!
anyways…have fun guys.on dailymotion this video is called her bedtime boobs..just imagine seeing such a treat before going to sleep!



Ty
September 5th, 2008 at 11:29 am

This Big Bust Ecstasy.



Leave a Comment