A backstage video of the Miss Nude contest. This is supposed to be part one of two. I'll post the other part when I find it!
Video not working? please report it by sending me an e-mail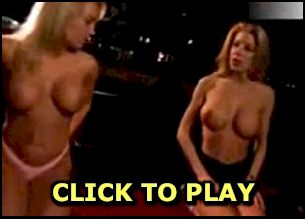 3 Comments to "Miss Nude Contest"
Whoa
May 26th, 2008 at 1:32 pm

I would LOVE to be the judge on that contest!



Edward
May 29th, 2008 at 12:05 am

It's so progressive of them to allow that 60 year old slapper to enter the contest.



ARJUN
May 16th, 2012 at 8:55 pm

NUDE FASHION IS ALSO A GOOD FASHION.I LIKE IT.MY CONGRATS TO ONE AND ALL AT NUDE FASHION SHOW PARICIPENTS AND ALSO MY CONGRATS TO MISS NUDE WINNER.THANK YOU.



Leave a Comment