Are you ready for the Olympics!!? They are starting tonight you know. Here's a hot pic of Holly Peers, Lucy Collett, Emma Glover and Leah Francis getting you in the mood by participating in the Nuts magazine Boob Olympics!
Use a Fleshlight while you view the pics.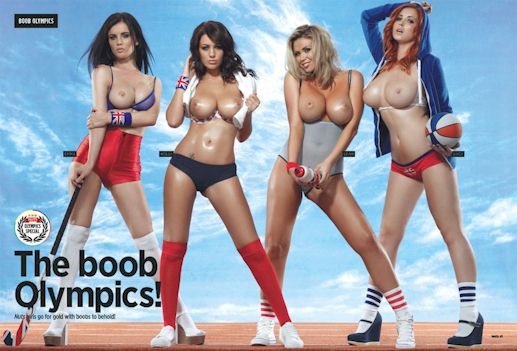 3 Comments to "Boob Olympics with Holly Peers and Friends"
depp
July 28th, 2012 at 1:53 pm

Amazing <3



Ohyeah
July 29th, 2012 at 3:36 am

Holly is perfection and Lucy is a great newcomer.
Why are UK models so much better than the rest? Food or water must be special across the pond.



Joe
July 30th, 2012 at 3:42 pm

It's the fluoride in the water. That and a good sunday roast lol Emma Glover's the pick of the four, so gorgeous.



Leave a Comment