Let me sum up this video for you: AWSOME!
Video not working? please report it by sending me an e-mail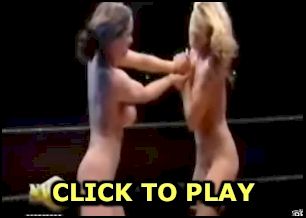 2 Comments to "Naked Womens Wrestling"
d
January 4th, 2008 at 12:59 am

if the NWWL comes to canada i'm going



Edward
January 4th, 2008 at 7:10 pm

That would be the greatest video ever if they'd get rid of the shots of that stupid band playing and concentrate on those chicks. That is amazing. Some of those women are awesome. Not a bad one in the bunch. Thanks, Niklas!



Leave a Comment