Hot video of my favourite spicy latina, Natalia Spice, trying to put out the heat in the shower. It's not working though because she looks hotter than ever!
Pictures from: Natalia Spice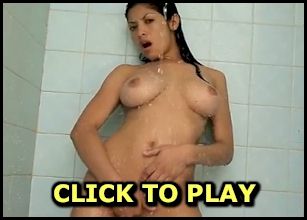 3 Responses to "Natalia Spice in the Shower Video"
RaymondKnight
September 6th, 2011 at 6:05 pm

So beautiful….speaking of beautiful, who are those 2 women in the HD BangBros ad….especially the brunette!



Dr Beaver
September 8th, 2011 at 11:43 pm

Looks like her kootch is strangely discolored. Too much friction? Bad infection? Disease?



wallhanger
September 12th, 2011 at 10:28 am

Wow! this chick has a hell of a body!



Leave a Reply