Her name Beautifull April and I definitely agree with that name, even though it's slightly conceited. Great set of natural boobs and even thogh she isn't showing nipple she is still showing off plenty of them!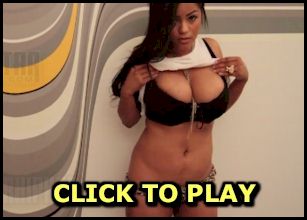 3 Comments to "Beautifull April is also Busty April"
Yoav
April 11th, 2011 at 11:34 am

She is also very hairy April, and kinda fat..



cockINhand
April 11th, 2011 at 1:23 pm

wow….i'd leave my wife, girlfriend and alleged baby momma for her as long as she aint no stripper, pornstar, escort or gold digger!!!…i know i know wat are the chances of that!!!



blahbuzz
April 11th, 2011 at 4:17 pm

She's thick in all the right places but I found myself fast forwarding in order to see some nudity.



Leave a Comment