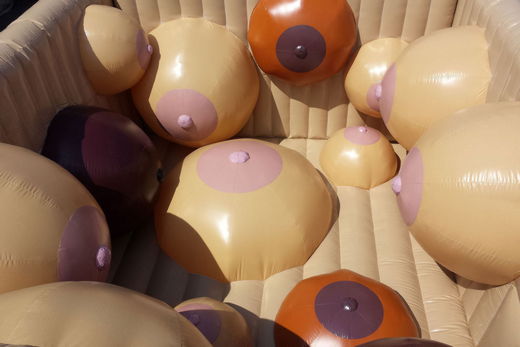 The Museum of Sex is setting up an art installation called FUNLAND: Pleasures & Perils of the Erotic Fairground which will feature a selection of carnival attractions for audiences to enjoy and experience. That sounds like fun indeed but, it gets even better, because one of those attractions is a bouncy BOOB castle!!
Check out this video and tell me you wouldn't want to bounce around in there.
Other things you can do at this exhibit is scale a wall of orifices in Grope Mountain or lose yourself in The Tunnel of Love which is a mirrored labyrinth that will lead you on a climactic journey to the G-spot. The exhibit opens June 26th and if I was in New York I would go there!