Eva Green is wearing a see through robe while holding a gun in this poster for Sin City: A Dame to Kill and, its apparently TOO see through for the MPAA. The poster was disapproved for:
"Nudity — curve of under breast and dark nipple/areola circle visible through sheer gown."
Funny. Those are exactly the reasons I LIKE the poster!
(CLICK PIC FOR FULL POSTER)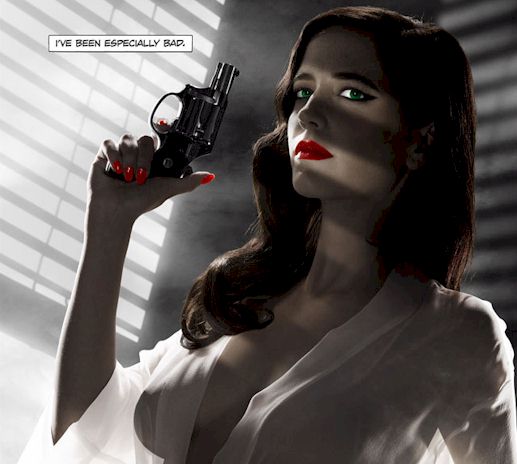 6 Comments to "Eva Green Sin City Poster is TOO Boobtastic for MPAA!"
Leave a Comment