This is a crazy story. Last week someone who claimed to be Jenna Jameson showed up on 4chan's /b/ imageboard and posted the following:
"Hi Guys, it's me, Jenna Jameson and I am having a really bad night. My ex assistant turned out to be a con artist. I finally found him out and fired him… Since he was privy to my personal information such as passwords he reset and probably deleted my twitter @jennajameson and has also removed all pictures of me and him from my instagram. He is completely fucking with my digital life and so I ask if you have any ideas of who he is please let me know. I am in the process of consolidating and resetting all my passwords. I will be attaching images of him shortly."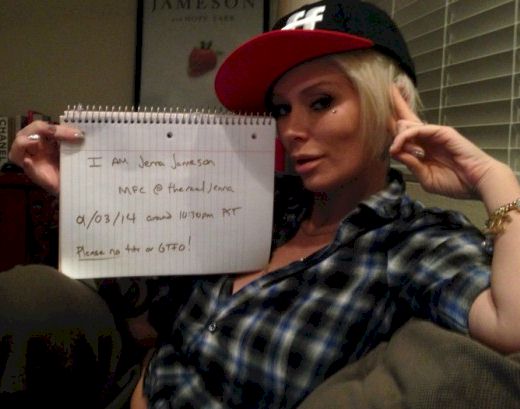 To prove that she was real, Jenna posted a photo of herself holding a sign confirming the date and time. She also asked to skip the obligatory show tits or GTFO. There is no way that wasn't going to happen so here's a shot of Jenna giving up the goods.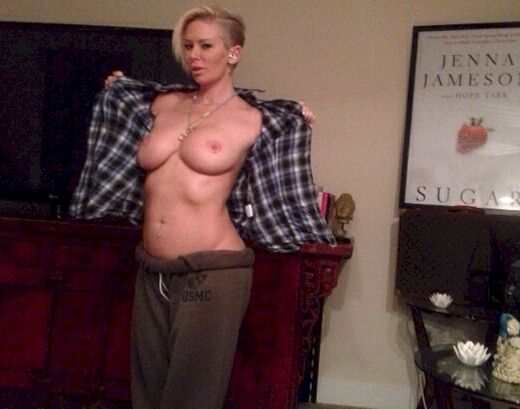 Having their demands met, 4chan quickly uncovered the ex-assistant's home address, driver's license number, social security number and his credit score.
Satisfied, Jenna posted one final pic to say thank you.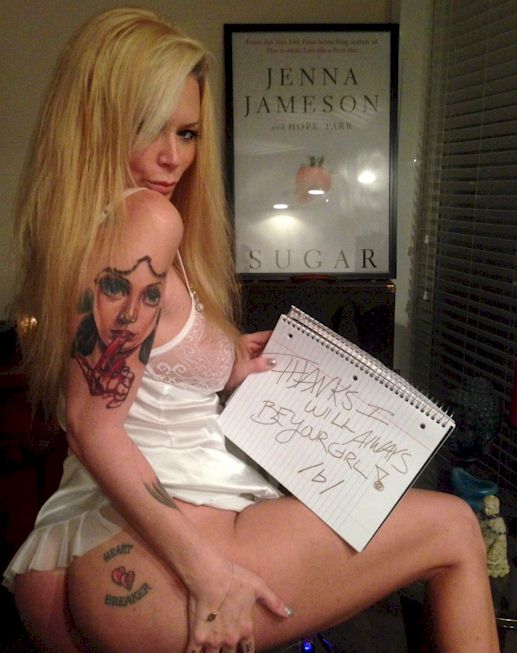 You can chat live with Jenna Jameson at: My Free Cams
8 Comments to "Jenna Jameson Shows Tits to get Help from 4Chan!"
Leave a Comment