Finally, Valory Irene gets her own website! It's called Valory's Vault which sounds like a place I would love to know the combination to. She's definitely one of SCORE's more popular finds as of late so it's no surprise she got her own site.
Here's one of the debut sets from the site featuring Valory and her bosom buddies Sophie Mei and Eden Mor having a slumber party! That's one pillow fight I wouldn't mind losing..
Pictures from: Valory's Vault
Exclusive photos and videos of the incredible Valory Irene! Get the combination for Valory's Vault today!!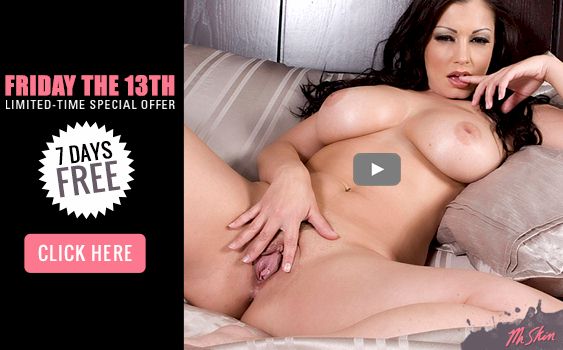 10 Comments to "Valory's Vault Launches!"
Leave a Comment